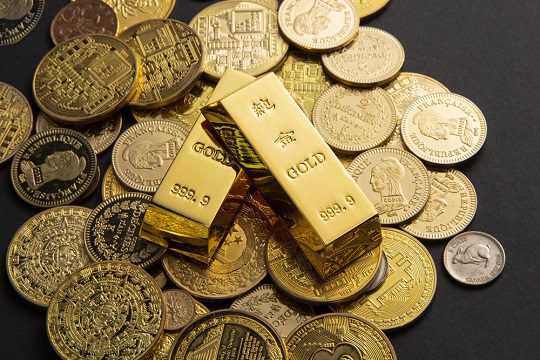 While sales over the Internet have increased in recent years, this has also meant an increase in online scams and hoaxes. Gold has not been able to escape this situation, as the high demand for this precious metal has also caused an increase in the number of websites that offer gold, however, some of these websites are dedicated to selling fake gold.
Gold-related scams not only cover the online sphere but are also present in the physical or face-to-face market since the sale of fake gold can take various forms.
An example of this was what happened in 2012, when a gold bullion fraud was discovered, which were fake 10-ounce bars at a lower price than the market. The ingot inside had tungsten, which is a metal with weight and density similar to gold. These fake ingots fooled (in their time) several experts.
Currently, there are institutions that are dedicated to monitoring people and organizations that carry out scams in the sale of fake gold, and at the same time, they are warning investors and buyers of possible fraud in the marketing of physical gold. For this reason, in this article, we mention some tips to avoid making mistakes when buying gold and avoid scams.
Ask For An Expert Opinion
Although the authenticity of gold can be verified through quality seals and tests, when you are going to buy gold in large quantities, it is best to seek the opinion of an expert before carrying out the operation, usually, scammers tend to evade the questions from the expert or put up obstacles to carry out face-to-face reviews.
Use As A Reference Company Registered In The LBMA
The gold seller, whether it is a person, company, or company, must market gold pieces that are accredited by the LBMA (London Bullion Market Association) since in this way it is guaranteed that the gold comes from legal activities and that it has been extracted from a responsible way. This entity is very relevant, especially in companies that carry out metal castings. If the pieces of gold that are sold are not accredited, it could be a company that does not sell gold of good quality or of dubious origin.
Be Certified As Good Delivery
This certificate means that the piece of gold complies with a set of rules issued by the LBMA, which describe the physical characteristics of the gold bars used in the wholesale market, and the specific characteristics of gold quality, in addition to guaranteeing that the gold has been obtained in a sustainable and responsible way.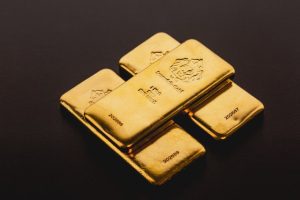 Always Work With A Recognized Company
It is advisable to buy gold from a store or company that has some recognition and a good reputation in the gold trade. A point in favor is that the company has a physical establishment where the client can verify the product that he is going to buy. Generally, official stores comply with a series of regulations and permits, in addition to delivering invoices or proof of payment, which benefits the buyer in various aspects such as: proving ownership of the gold piece, tax declaration, traveling with gold, guarantee against any eventuality or problem, etc.
Avoid Pyramid Schemes
Many scammers tend to use gold to promote different pyramid schemes, in this case, the best way to spot a pyramid scheme (related to gold) is to see if the "opportunity" meets some of these criteria:
Emphasis is placed on the commissions or income that will be generated by inviting other people.
No physical gold is traded (certificates, ETFs, or stocks are used)
In the case of using physical gold, it is sold at overvalued prices.
Emphasis is placed on "training" or "educational systems" on how to invest in gold, rather than trading physical gold.
 Watch Out For Special Offers
If the client sees a price below the market (for example a special offer) they should be very careful and suspicious, since it is unlikely that a "serious" gold seller or dealer will make offers or special prices, since generally, the Gold has internationally established prices. In this case, the only pieces of gold that are outside this parameter are antiques and collectibles, since their value is determined by other factors in addition to the value of gold.